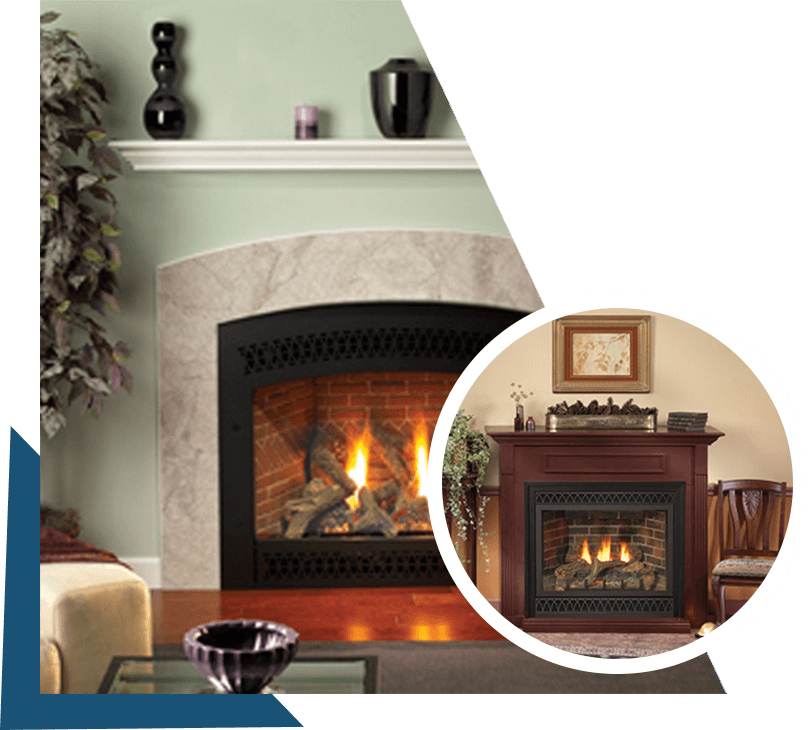 Gas Direct Vent Heaters,
Fireplaces & Wall Furnaces
At Defosses Plumbing and Heating, LLC, we offer high-quality, energy-efficient heating solutions for your residential or commercial needs. Our range of products includes gas direct vent space heaters, fireplaces, cast iron gas woodstoves, and wall furnaces from industry-leading brands like Rinnai, Empire, and Kingsman. Our professional team is dedicated to providing exceptional installation services at competitive prices.
One of the key benefits of installing a space heater or wall furnace is the ability to heat a large area with minimal space requirements and up to 85% efficiency. Our thermostatically controlled models ensure a comfortable room environment while offering additional features like electronic ignition and programmable controls for added convenience and cost savings. Some models even operate without electricity, providing warmth during power outages.
Compared to traditional wood-burning fireplaces, our gas products offer significantly higher efficiency rates and require minimal maintenance. This means no more dealing with ash removal or chimney cleaning, allowing you to focus on more enjoyable activities. Gas heating solutions are not only more cost-effective but also environmentally friendly compared to wood or pellet alternatives.
Contact us today for a free estimate on installing one of our high-quality gas direct vent heaters, fireplaces, or wall furnaces in your home or business. Browse through our gallery below to explore different models and find the perfect fit for your needs.